You've selected your layout and filled each page with carefully designed text and imagery. Now it's time to think about how to drive traffic to your website.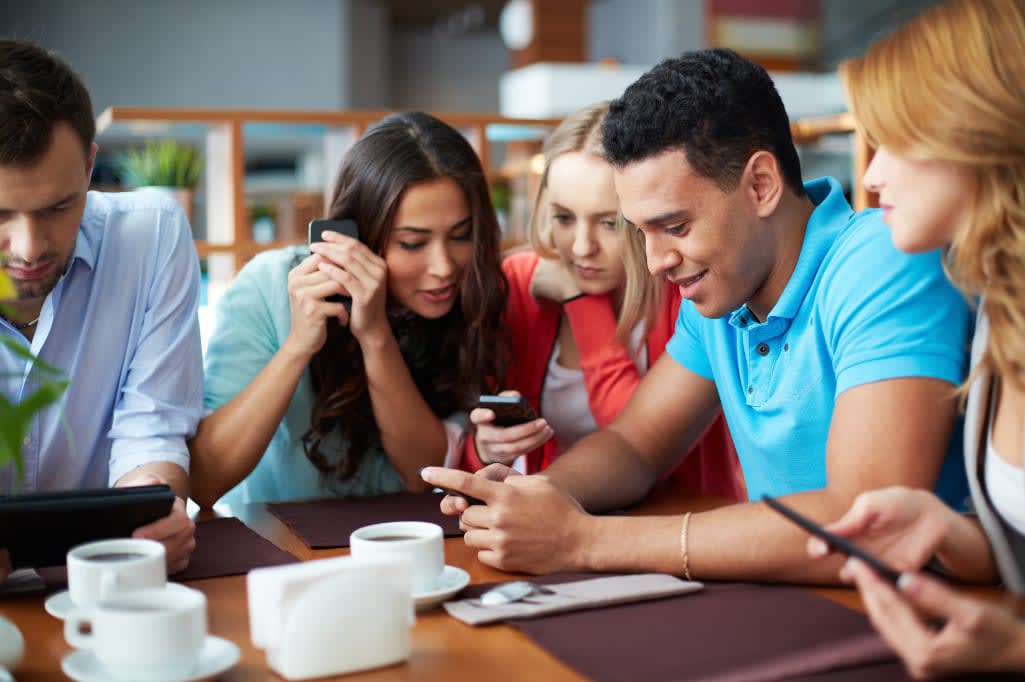 From word-of-mouth advertising to SEO, there are dozens of methods to choose from. Here's how to choose the best options to grow your audience, increase conversions, and generate higher profits through affiliate marketing. 
How to get traffic to your website
Whether you've just launched a brand-new blog or are looking for ways to grow your existing website, generating traffic is a vital component of business growth. Increased web traffic translates to customers, clicks, and conversions – all of which trickles down into profit. There are numerous marketing strategies designed to boost website traffic and get more eyes on your affiliate offers.
To get started, look at the website itself. Does it fill a defined niche with clear messaging? Have you written it with a target audience in mind? The best websites fill a need, whether it's providing information, selling products, or even offering entertainment. Is the copy compelling? Do you have a story to share? Are your graphics eye-catching?
Blog posts are one of the easiest ways to share your affiliate links, so you'll want to harness this power without making your content too sales-y. Once you're convinced that the website is ready to promote, you'll have a full selection of both free and paid traffic generation strategies to choose from.
Free ways to generate website traffic
If you're new to affiliate publishing, you may be operating under a tight budget. Fortunately, generating website traffic doesn't need to cost an arm and a leg. Here are a few free ways to increase website traffic. 
On-page SEO
One of the primary ways to generate website traffic also happens to be free if you're willing to put in a bit of work. Search engine optimization, or SEO, ensures a higher positioning in search engines and the increase in traffic that comes with it. High-quality, useful content is the cornerstone of any on-page SEO strategy. Use keyword search tools to find out what your target audience is searching for and be sure to answer their questions in your onsite content and meta descriptions. Target both short and long-tail keywords related to your affiliate offers for best results. 
Google My Business
If you operate a business, use your Google business listing to drive traffic to your website. Optimize this business description with enticing photos, details, and contact information that drives a visitor to click through to your website. It's completely free to set up and ensures that you show up in relevant desktop and mobile searches. Customers can also post reviews on your listing, which adds further credibility to your brand.
Social media marketing
Social media remains one of the most popular (and free) options when it comes to generating website traffic. With short, catchy posts, entice followers to click through to your website and give traffic a boost. Become a regular member of communities with an audience in need of your products, sharing affiliate links in posts. Shareable content encourages followers to pass your site on to their own networks, which can grow traffic exponentially. Be sure to include hashtags to your promotional posts to make social media content searchable outside your network. 
Email marketing campaigns
It might seem traditional or even old-fashioned, but newsletters are still a popular way to keep in touch with followers. Embedded affiliate links and blog posts encourage readers to click through and increase website traffic. The danger with email marketing is that you can wear down your readers if you overdo it, so go easy on your communications. Only send out special offers, sale notifications, and exciting news to keep them hooked. You should also use data analytics to track which topics generate more traffic.  
Guest blog posts 
If you're just getting started as a blogger, one of the best ways to grow your following is with guest posts on higher ranking websites. This is particularly useful for publishers beginning an affiliate marketing partnership because you can tap into established audiences of successful influencers. By linking your own website, you'll generate clicks while building authority as a published writer. Guest posting goes both ways – another option is to invite popular bloggers and influencers to post their work on your own blog. They'll bring their readership along with them and generate website traffic for your affiliate offers.  
Paid ways to boost website traffic
Now that we've covered the pros and cons of the free methods above, it's time to turn to your paid options. Most of these involve paying for advertising: 
Paid Google advertising
The concept behind Google Ads is similar to SEO rankings, targeting readers with specific keywords. An advertisement for your website turns up at the top of Google's search results when the browser searches for the keyword in question. Paid results show up at the top of the search results, which provides a simple way to bump your website to the top and generate more clicks. Another benefit is that Google Ads works with a pay-per-click model, so you'll only pay when someone actually clicks the advertisement. 
Social media advertising
If you don't have the time to run your own social media marketing campaign, you can turn to paid advertising instead. Tools like Facebook Ads offer a simple way to boost website traffic. You'll show up in the feeds of social media users that meet a certain profile. Social media providers have access to vast quantities of user data, which means they can pinpoint users with highly refined targeting. This can be a very effective way to generate traffic, but it does incur a higher cost accordingly. 
Banner ads
Banner ads are less costly than social media advertising. A display or branded banner advertisement appears at the top of relevant websites. For example, if you write a health and nutrition blog, an ad for your website might appear at the top of an organic supermarket or vegan recipe site. This targets users who are more likely to click the link and result in a website visit.
Paid options cost more than the free strategies we've listed, but are they worth the cost? It depends on how well you're using them. One thing to keep in mind is the balance between your affiliate commissions and what you're paying for ads. If each conversion costs $35 in advertising costs and you're only earning a commission of $25 per sale, you're better off seeking alternative methods of driving traffic.
Harnessing the power of a growing audience
Now that we've covered how to get traffic to your website, what can you do with it? Make the most of a larger audience by providing excellent, top-tier content that holds their interest. Engage with social media followers regularly to create an online community built on common interests and trust. You not only want to improve your search engine ranking, but also increase engagement.
With a wide audience and authoritative voice, you'll then be well positioned to convert consumers to sales. A high level of author trust means your readers are more likely to click the affiliate links you've provided. Finally, don't forget to keep an eye on data using Google Analytics and ShareASale's affiliate publisher tools. Our tracking tools give access to a wide range of data points and important analytics. Keeping an eye on these data points allows you to identify the best-performing content and marketing strategies, so that you can continue to grow your website.