Setting up your affiliate program is an exciting time. There is so much potential for success.
One of the most important things to consider is how you'll get the word out about your program. ShareASale has an extensive pool of dedicated publishers or affiliates that are searching for the right advertisers to partner with. Their already dedicated and growing audiences are primed for conversion, as publishers have a built-in  level of trust with them.
The affiliates we connect with regularly check in about the ShareASale platform to see which new programs fit their niche or may suit their audience. Having said this, there is always potential for your program to grow even further by taking some simple steps to spread the word.
Many publishers could become the perfect partner for your business but they may not be aware of you, your program, or of how easy it can be to become an affiliate marketer and create a mutually beneficial business partnership.
By promoting your affiliate program, you also have the opportunity to educate people about how affiliate marketing works as a whole, and thus create the ability for them to promote your business far beyond one singular program or product. At ShareASale, we have plenty of information you can utilize to help with this.
You don't want to keep your affiliate program a secret, the more people who know about it the more of the right publisher relationships can be created. As such, here are our top five recommendations for spreading the word about your affiliate program.
1. Create an affiliate page on your website
Build a dedicated page on your website to explain and inform potential publishers about your program and what they can hope to gain by joining it. If you don't have a suitable place on your website for this, or it doesn't allow for this kind of addition, you can always build a separate landing page to send publishers toward.
Ensuring the affiliate page on your website is optimized for SEO is critical. If people are searching online for your business name and 'affiliate program,' it should be the first thing to appear. This has many contributing factors, but to begin with, ensure your landing page has a simple title and URL that search engines can recognize, such as www.yourbusinessname.com/affiliateprogram.
Looking to other successful programs is a smart way to assess what works when it comes to affiliate program promotion. They don't even necessarily have to be in the same industry. A simple Google search can highlight those with programs that are working and you can utilize some of their ideas and techniques (without copying them) to promote your own program.
On ShareASale, all of our advertisers have a public sign up page for their affiliate program, so this is something you can also use to promote your business and entice affiliates to join your program.
2. Promote your affiliate program to existing customers
Your existing customers, particularly those who are return customers, are your biggest advocates. They already believe in your product or services and they would probably be comfortable telling their own network about this.
You can capitalize on their ongoing support for your business by letting them know about your affiliate program in a number of ways.
Use your 'Thank You'
As soon as a customer has made an online purchase, they're in buying mode. They're in 'say yes' mode. You can take this opportunity to first ask them to leave you a positive review on a variety of online platforms. This can be done via the automatic 'Thank You' page if you have one, or an automated 'Thank You' email. Furthermore, this approach will also help improve your SEO from both the review and the continued clickthrough after purchase.
If you can also provide an incentive to leave positive feedback, such as a discount code for their next purchase, your customers will be further encouraged to review your product or service. Technically this then already classifies them as an affiliate, and from here you can build on your relationship to encourage them to become publishers in their own right.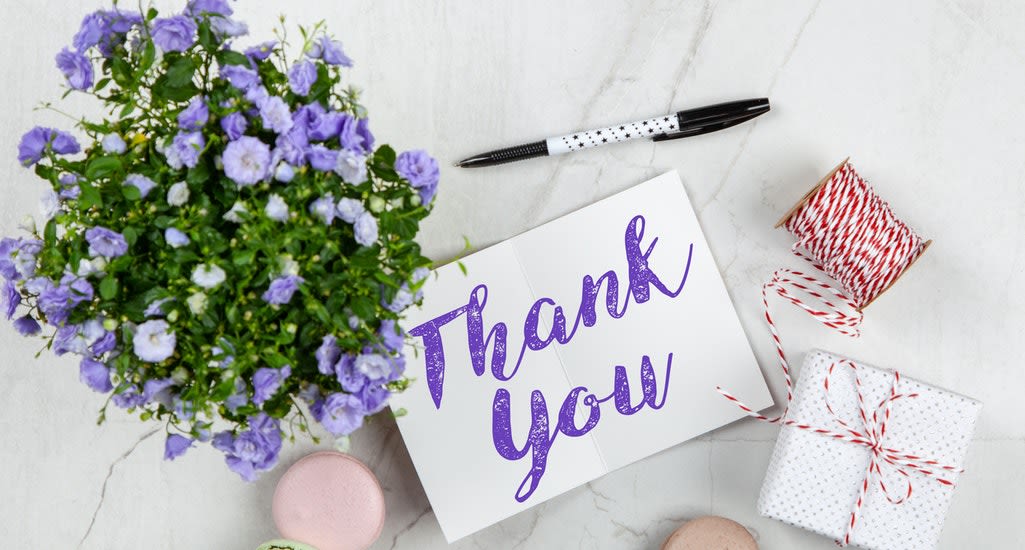 Email your customer database
If you've been collecting your customer's information at the point of sale, hopefully you have a database of customers who have already purchased from you. When you set up a new affiliate program, send out an email to these customers and let them know about it – suggesting that by simply recommending your business to their audience, or even their family and friends via their own link, they could be receiving commissions on sales.
How to sign up affiliates
Keep a close eye on review forums and platforms, as well as on social media. Contact any customer that has left a positive review of your products with a direct link to your ShareASale public affiliate program sign up page. Let them know that they'd simply be making a commission on what they're already doing by signing up to your program. If they're unsure, assure them that you have support information available to them if they're new to becoming an affiliate.
Ask existing affiliates how easy the process was and use their quotes to encourage other customers to hop on board and you can place your affiliate program reviews on your landing page too.
3. Cross promote with other businesses
Joining together with other like-minded brands who share your company values, ethos, or potential customer base is another great way to get the word out there about your own affiliate program. Supporting each other online can take a variety of forms, but ensure that the relationship is mutually beneficial.
This won't work with your competitors, but finding brands that align with your own and reaching out to them can give you access to a large audience you may otherwise not have. This applies to both their buying customers and also those they work with who may be interested in being an affiliate for you. Of course, not all other businesses will say yes to this, but it's always worth trying. In a challenging economic climate, brands that support each other have more longevity.
4. Leverage social media
If your business has its own social media platforms, you should be consistently using them to spread the word to potential publishers. Influencer marketing is just one arm of affiliate marketing and, for the most part, social media is where influencers like to spend their time.
You can create posts and relevant content around your affiliate marketing programs, but be sure to create with each individual platform in mind as they all have different formats and audiences.
Aside from general posts, one of the most helpful parts about social media is the ability to speak to people directly and in a personalized manner. Potential publishers and customers all like to feel as if they are being seen and heard. Using appropriate social media platforms to talk directly to these individuals will increase their interest in your business.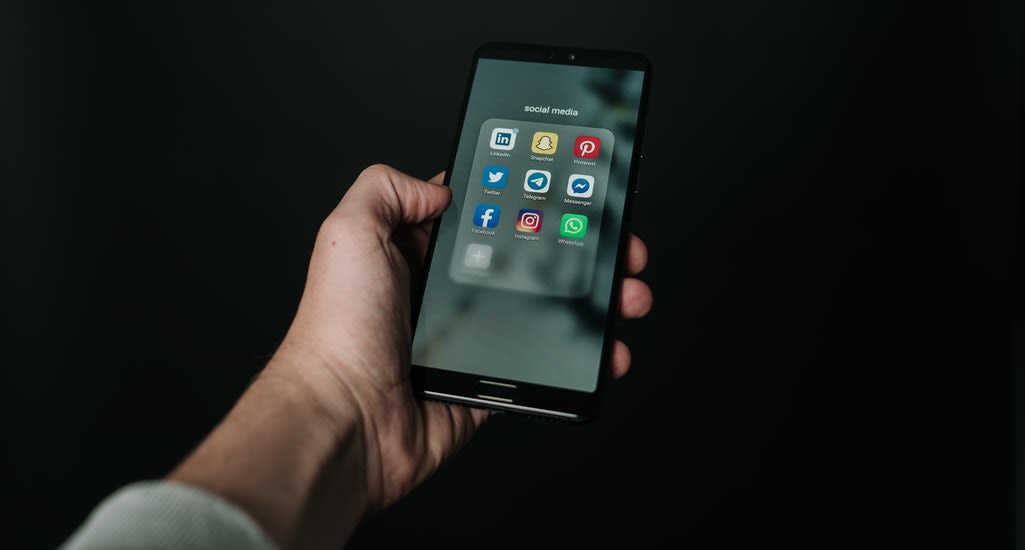 5. Employ a paid advertising campaign
Paid advertising to your affiliate program's landing page could be very beneficial. The right Google Ads, for example, will land you at the top of the SERP above the results. You will need to work out your Cost Per Acquisition (CPA) to ensure this is financially advantageous for you, but many businesses see it as useful for their brand.
Pay per click ads will ensure that you are receiving more quality leads and hopefully the Cost Per Click (CPC) would be in low competition for your own business name, paired with the words 'affiliate program.'
Additional hints and tips
Be nice to your publishers
It sounds very obvious, but once you have gained publishers keeping them happy is important. Though some may fall off for incidental reasons, you should be aiming to retain as many of your publishers as possible. Not only will they be spreading the word about your products to their audience, but they may also have a network of fellow publishers who they can recommend your programs to.
This should include ensuring you offer a competitive commission for your niche, including paying on influence (a feature available through ShareASale's platform) or paying out commissions within a short timeline. Keeping in frequent contact with your existing publishers and answering their concerns quickly also shows you appreciate them and how they've been assisting your business.
Reward referrals
It's always an option to reward your current affiliates for getting additional affiliates to sign up for the program. This doesn't have to be a significant reward, but if they are happy to promote your products they may also feel inclined to promote your program too.
Partner with others in your industry
Obviously your direct competitors won't be interested in promoting your affiliate program but there are probably businesses in other niches that run parallel to yours who would. For example, if you sell BBQ supplies an outdoor furniture store or camping store may be willing to promote your affiliate program on their website, so long as you do the same for them. Industries can be incredibly supportive of each other, if you are willing to ask the right questions.
Be ready
Ensure your affiliate program has enough resources and collateral to support the affiliates you are targeting once they arrive on your doorstep. For example, they may need product imagery, samples, FAQ information, product data or any number of other pieces of support information. Be sure to have everything they may need in transferable formats to keep the process moving once they have signed up.
Get out there and spread the word
The more people you let know about your program, the better the quality of publishers you'll be able to work with. Though quantity of publishers is not always the best metric to work towards, broad appeal can be a major advantage for certain brands and products .
You may have been told it's bad to gossip, but when it comes to your affiliate marketing program, you should absolutely be letting everyone know about it.