This year's Awin and ShareASale ThinkTank was a hit, filled with packed meetings, exceptional insights and ample networking.
On June 27, the Awin Group brought together 200 of our advertisers, publishers, agencies and technology partners at the third-annual ThinkTank to network, learn, strategize and have some fun in an intimate setting.
Miss this year's event? Don't worry, our recap below has you covered.
Exploring new horizons and strategic innovations with the educational sessions
Conor Begley, Chief Strategy Officer at CreatorIQ, kicked us off with a presentation on key influencer marketing KPI 'earned media value' – exploring what it is, how it's measured and why it's critical to evaluating the creator economy. Conor was then joined by Alexandra Forsch, President of Awin Americas, for an insightful discussion on how brands can connect earned media value to the broader affiliate channel and better quantify affiliate marketing's larger impact on total performance.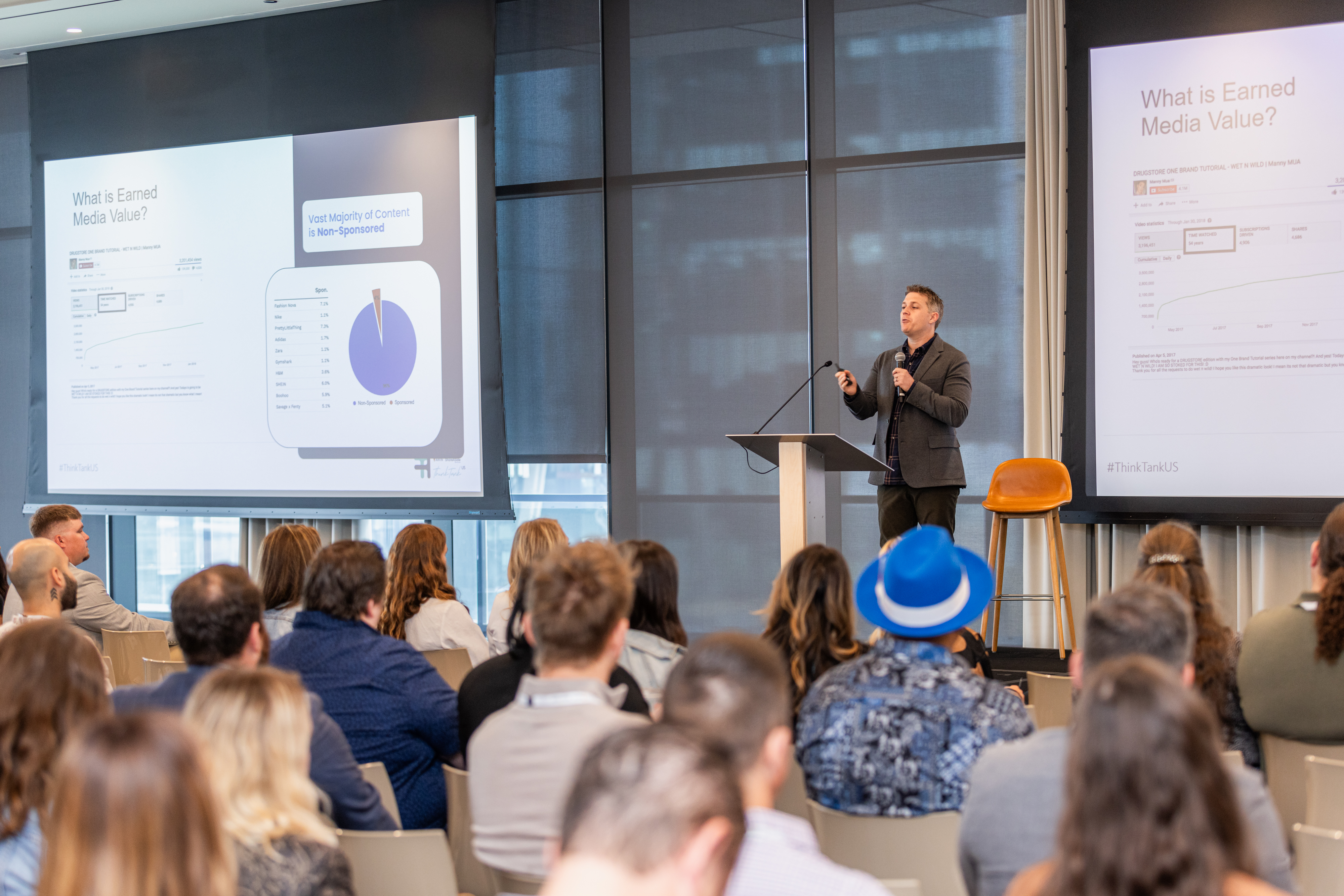 Alex then took the stage for our Grow Your Own Way session, showcasing how the Awin Group offers unparalleled access to unlimited partnership opportunities that span the entire customer journey. From publishers driving traffic to an ecommerce store during the traditional 'pre-purchase' phase (think creators, editorial sites and cashback portals) to plug-and-play technology partners supporting the conversion of this traffic in the purchase phase, and brand partnerships driving repeat purchases and customer loyalty after a transaction occurs, Alex demonstrated how our platforms give you the choice, control and customization needed to run strategic performance marketing campaigns that align your business objectives to deliver results.
"Almost two-thirds of digital ad spend is controlled by three big tech platforms – Google, Meta and Facebook. And these platforms fail to deliver on choice of partnership opportunities and offer little customizations of ad campaigns," said Alex during Grow Your Own Way. "Awin and ShareASale give you back these three Cs so you gain the confidence needed to justify moving budget away from big tech into the affiliate channel."
After a quick coffee break sponsored by intent.ly, we dove back into our educational sessions, staring with a fireside chat lead by Awin Group Influencer Partnerships Lead Carissa Flinders. Carissa was joined by CreatorIQ General Manager Mike Balducci and Creator Jen White for an insightful conversation that showcased how brands realizing the most success from the creator economy are doing so by blending their influencer activity into the affiliate channel.
Next, Will Hansen, Senior Publisher Success Manager at Awin and ShareASale, sat down with Chris Johnson, COO at intent.ly, and Vikki Danielson, Director of Growth & Partnerships at tvScientific, to talk through some real-life success stories that communicate the growing significance of plug-and-play technologies in partner marketing.
Last but not least, Awin Group Advertiser Management Lead Stephanie Appel rounded out our morning with Propello Head of Commercial Partnerships Nathan Armstrong and BrandSwap Co-founder and Director Ryan Kliszap. The three broke down the immense value of brand-to-brand collaborations within the affiliate channel, and how technology solutions like BrandSwap and Propello make advertiser collaborations easier than ever.
When asked about the event's sessions, Mesa Stevens, Affiliate Marketing Director at All Inclusive Marketing, said, "ThinkTank showcased exceptional leaders across the industry who continue to challenge the traditional affiliate model through innovation and collaboration. Affiliate is no longer a siloed channel and the more we are able to educate and voice the impact affiliates can have across marketing channels and the entire customer journey the more change we'll see happen."
Fostering growth through collaboration at the 1:1 partner meetings
ThinkTank's afternoon was dedicated to critical face time with current partners and new during our 1:1 partner meetings. Always a favorite of the event, these scheduled meetings allowed attendees to strategize and trouble shoot in person, put faces to email addresses and names, and develop deeper business relationships.
During this time, guests were also treated to many perks including a happy hour sponsored by CreatorIQ, complementary headshots courtesy of Gen3 Marketing, and chair massages.
Recognizing trailblazers and toasting to brilliance during the ThinkTank Network Awards
To cap off a wonderful day, attendees gathered at Chicago's Adler Planetarium for our ThinkTank Network Awards, where we celebrated the innovative work of our partners in affiliate marketing. Additionally, the evening provided live music, good food, compelling conversation and (most importantly) fun for all. This year's Network Awards ceremony recognized 10 advertisers, agencies, technology partners and publishers, including our attendees' choice winners Capital One, lululemon and Gen3 Marketing.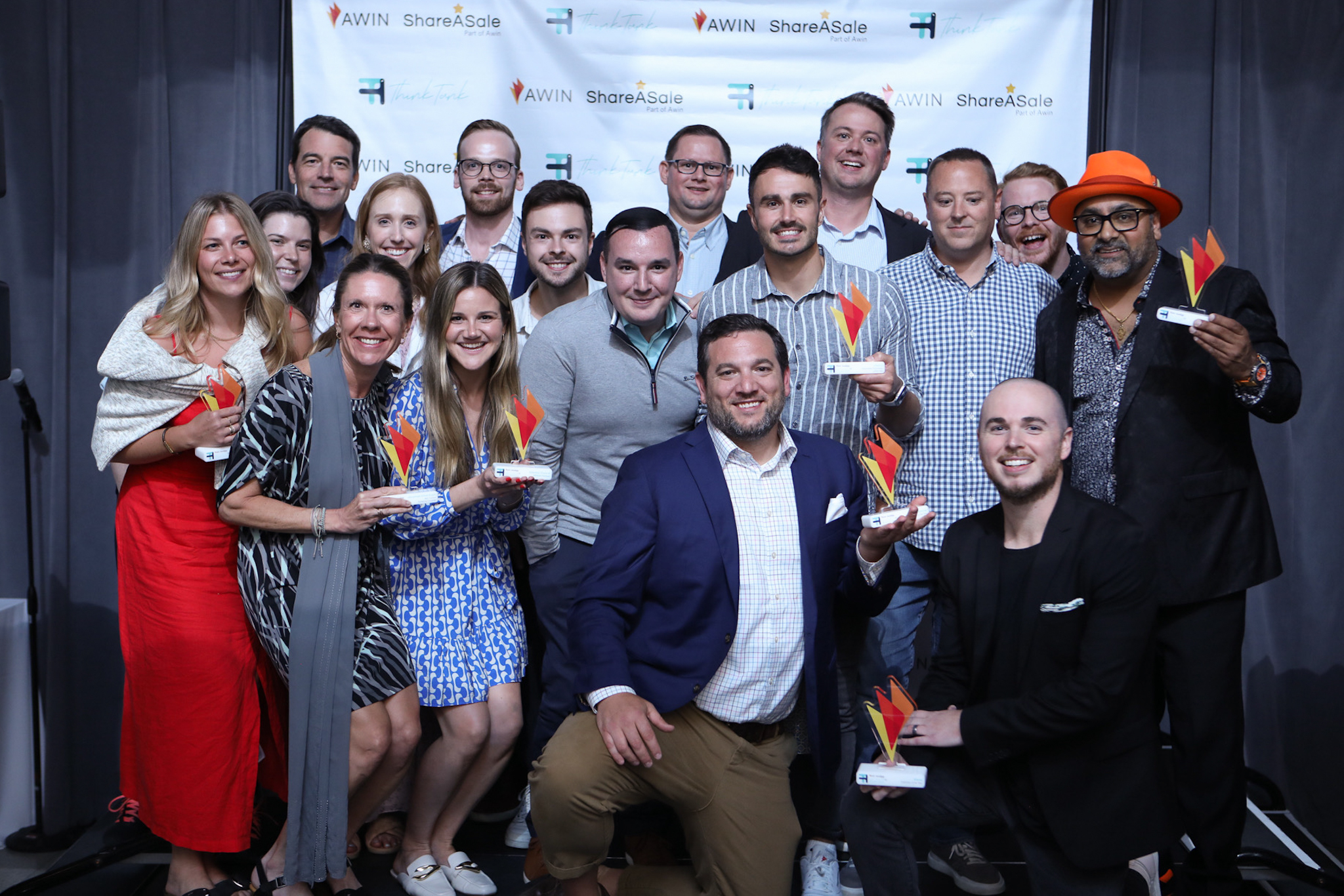 Thank you to the clients, partners and friends who attended this year's Awin and ShareASale ThinkTank, the event would not have been a success without you. If you were unable to make it, our sessions were recorded and will be shared in the coming weeks, so please keep an eye out. Additionally, we look forward to seeing everyone at upcoming conferences and events throughout the remainder of the year, and of course, next year at ThinkTank. Stay tuned for more updates on social media using #ThinkTankUS.   
See all photos from ThinkTank 2023, including the ThinkTank Network Awards.