Awin and ShareASale are thrilled to unveil the winners of this year's ThinkTank Network Awards.
After a three year break, Awin and ShareASale were so happy to once again come together with our partners for the ThinkTank Network Awards celebration at Chicago's esteemed Adler Planetarium last night.
Alexandra Forsch, President Americas at Awin & ShareASale, said, "Tonight filled me with immense pride as we recognized some of the best and brightest on Awin and ShareASale, all together in person for the first time since 2019. Our clients are outstanding, and their commitment to make performance marketing more innovative has me excited to see how they'll continue to push the channel forward in the coming months and years."
And without further ado, please meet the winners of the 2023 ThinkTank Network Awards:
Advertiser of the Year: Viator
Viator is a long-time Awin advertiser with a dedicated team committed to creating mutually-beneficial partnerships in the affiliate space. Their approach to partner management are showcase examples as Viator sees its publishers as an extension of its own team, which contributes to the success of its affiliate program.
Publisher of the Year: Klarna
Over the past several years, Klarna has become one of the fastest-growing publishers on Awin and ShareASale. Offering advertisers a range of promotional spaces and solutions from Buy Now, Pay Later and browser extensions to its creator platform and the acquisition of PriceRunner – Klarna continues to innovate and support brands' affiliate needs.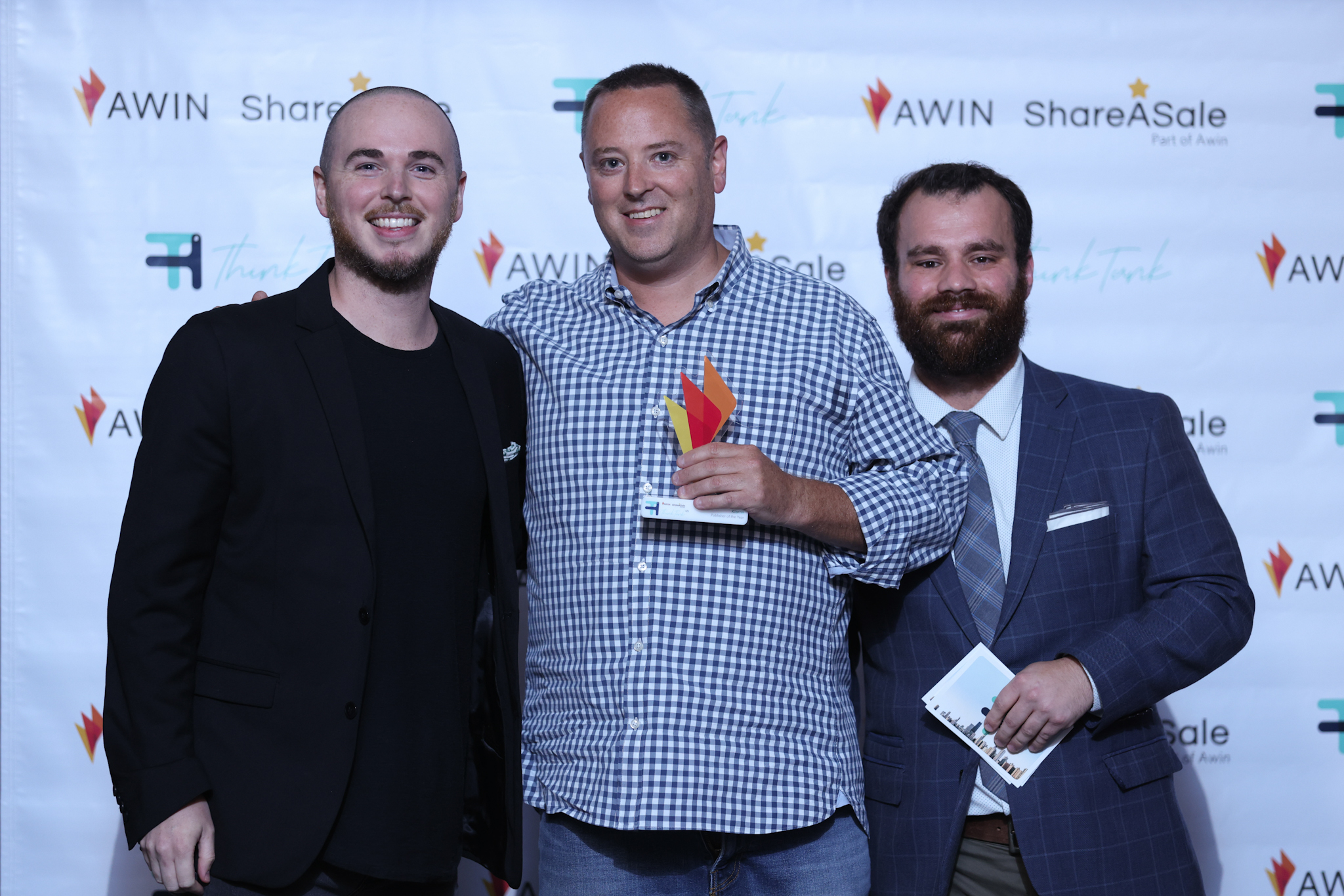 Partnership Technology of the Year: intent.ly
intent.ly knows how to innovate in affiliate marketing; beyond the tech's best-in-class solutions for brands, intent.ly has been crucial to helping the Awin Group achieve its goal of simplifying technology partnerships and becoming the first plugin partner to work on a one-click activation. Furthermore, the initial success of the project has been a catalyst for expanding the one-click offering to other technology partners.
Agency Team of the Year: Gen3 Marketing
Gen3 has been a mainstay of the affiliate industry and continues to be a valued agency partner for its brands, as well as with Awin and ShareASale, by consistently maintaining a multi-faceted, collaborative approach to affiliate marketing. Additionally, across several strategic acquisitions, Gen3 has diversified its team, expanded its portfolio, and continuously approached the affiliate channel from new angles.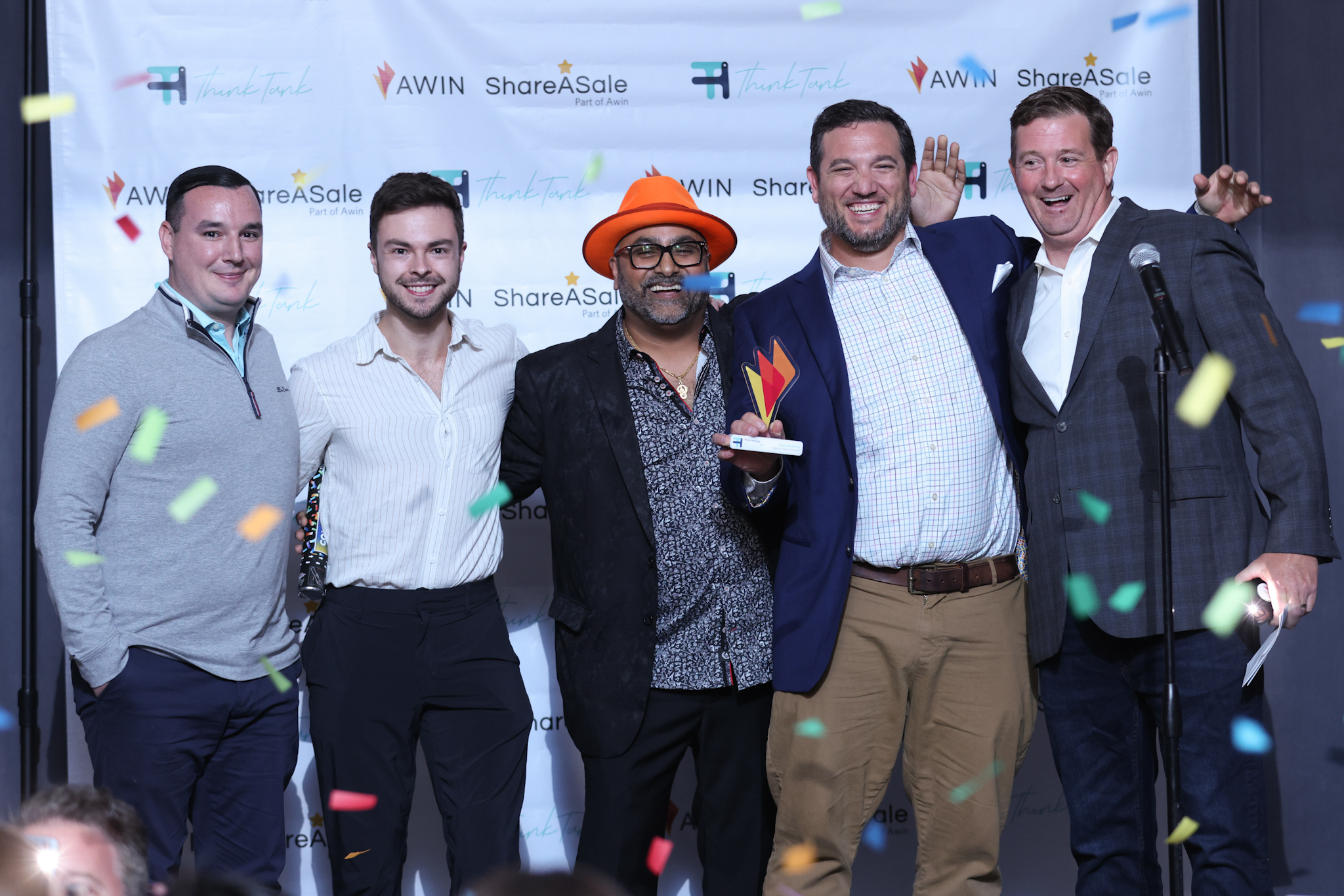 Best Content Marketing Campaign: eAccountable & Parks Project
eAccountable's work with Parks Project is a great example of how making smart, creative partnership decisions can maximize budget constraints for affiliate channel success.
eAccountable began working with Parks Project in July last year, with a goal to increase the brand's total affiliate revenue by 50% – despite having very little budget. By partnering with like-minded publishers, fostering strong relationships with content commerce editors, and ingraining intent.ly's tech onto Parks Projects' affiliate program, not only was eAccountable able to help Parks Project meet its goals but surpass them.
Best Use of Influencer Marketing: lululemon & CreatorIQ
lululemon and CreatorIQ have done an exceptional job building, migrating, and re-launching the lululemon Creator Network via Awin. In utilizing the CreatorIQ platform, lululemon was seamlessly able to manage its robust network of creators – as well as work with CreatorIQ to evolve platform features – providing the best experience for a mutually-beneficial partnership.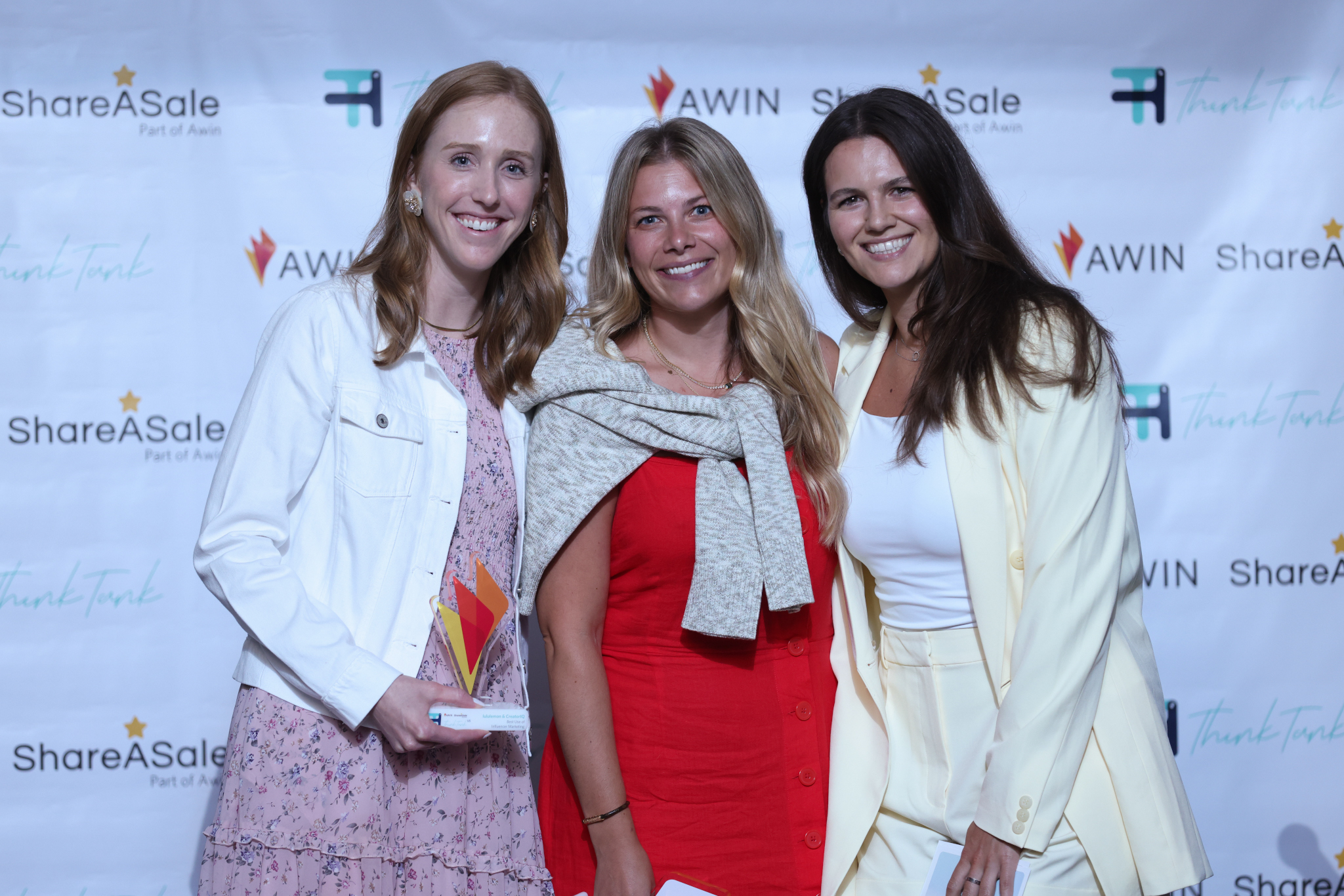 Most Innovative Use of the Channel: Snow Consulting & PartsVu
PartsVu launched its affiliate program on ShareASale at the start of 2022. While the marine parts organization has been in the ecommerce world for a few years, this was its first foray into the channel, and the brand couldn't have picked a better partner with Snow Consulting. Together, they hit the ground running and saw phenomenal growth that quickly turned the channel into one of PartsVu's largest profit centers. The teams' balanced approach to affiliate marketing has led to fruitful, long-term partnerships across a variety of publishers and promotional types including UpSellit, TriMax and Capital One Shopping.
Attendees' Choice
As part of ThinkTank, attendees were able to vote for their favorite publishers, agencies and advertisers, with the winners being revealed live during the Network Awards ceremony. Here is who received these esteemed honors.
Advertiser Choice of Affiliate Partner: Capital One
Affiliate Partner Choice of Advertiser: lululemon
Attendee Choice of Agency Team: Gen3 Marketing
Congratulations again to this year's winners, the recognition is vey well deserved. Stay tuned for our full ThinkTank recap in the coming days, and in the meantime, you can check out some of the fun via our hashtag, #ThinkTankUS, on social.
All clients with an active program on either Awin or ShareASale were eligible to receive a nomination and subsequent win. Winners were selected internally after thorough review of program performance on one or both networks. If you would like to take a look at the complete list of nominees, click here.