There are plenty of high-quality affiliates, also known as publishers, out there.
They are ready and available to help you promote your business and products. Here we will cover how to find affiliates that align with your brand and can successfully push sales for you. Finding the profitable affiliates who also suit your brand can be challenging but with a little research and effort, you will be able to recognize them.
It's important to note profitable affiliates are often highly sought after and can carefully select who they work with. Let's look at the most-effective techniques to not only get in contact with the most profitable publishers for your products, but ensure they want to work with you to promote your brand.
Assess your product
It all starts with you. If you want to work with the best, then your product should be the best it can be too. Test it, test it, then test again. Before you begin seeking out profitable affiliates, your product should already convert. Your audience doesn't need to be huge, but your product should have a conversion rate of at least one percent (though it's preferable it's much higher). If you aren't seeing this kind of conversion, you should perhaps go back to the drawing board and ask yourself why not. Where are your customers falling out of the buying process and how can you better retain them?
Successful affiliates' promotional spots are in high demand and if a product is not performing well, they will readjust their strategy or move away from the program. A good product will help to attract publishers who want to succeed. Having said this, a good product will also attract affiliates who are less likely to help your product sell or may not align with your brand. This is expected and is worth monitoring. Later we'll touch on how to appropriately vet those who come calling.
Make your program more visible
Have an 'affiliate page' on your website and a footer link on every page.
Creating an affiliate page on your main website shows you are proud of your program and are actively seeking affiliates. It doesn't need to be lengthy, but it does need to clearly indicate how the program works, where to apply, and your terms and conditions.
Some advertisers choose to create a separate landing page specifically designed for their affiliate program, especially if they are choosing to be more discreet about building their partnerships. With a separate landing page, you can create a different look and feel to your standard brand and even research existing affiliate program websites who have strong CTAs urging affiliates to sign up.
Utilize social media
Social media is one of the quickest and easiest ways to spread the word about anything. You'll find and spread the news faster on social media than you can through almost any traditional method.
It's important to assess which platforms suit your business to create brand-based accounts. It's also necessary to determine how valuable these could be to you and how much time you have available to post consistently. This may not mean posting daily, but leaving weeks or months between putting up your own brand content doesn't look good to other users and renders the account relatively useless. No matter the size of the business it's often wise to establish a brief social media strategy.
Not only can you use your own channels, but this is a good space to find many people discussing your business niche. Searching within relevant hashtags for the 'top posts' is a good way to begin assessing who is talking about and asking questions around your industry or product. Here you can start to add to the conversation. Slowly building relationships with these people and commenting with relevant or helpful information or answers on their posts can begin to build your authority with both the user themselves and those who follow them.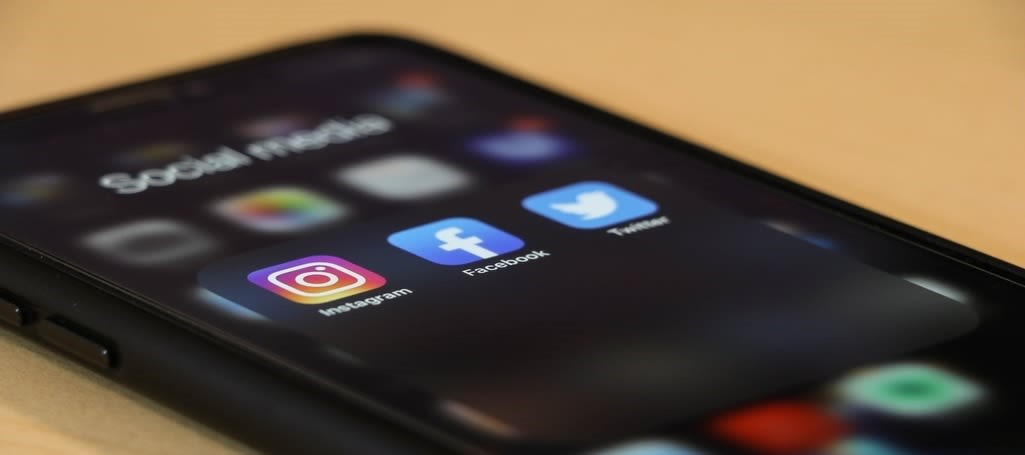 Join forums related to your niche
You'd be surprised at just how many niche forums exist out there. There is a forum for almost everything on the internet. Some people are so passionate about vacuum cleaners they spend all day researching and talking about them online. Rest assured, your niche exists. Seek out these forums and see what problems those posting have, then figure out how your product could solve them. Even more so, these forums are likely to be hubs for people who would be very willing to join your affiliate program.
Speak to existing customers – are they a good fit to become an affiliate?
The people who already love your products are your best salespeople, so why not ask them if they'd like to partner with you? You can send out an email to your subscribers or customer base and tell them you are looking for affiliates. Follow it up with a short email sequence, making sure they know they could make some extra money by recommending your products to their audience, friends or family.
Speak to people who have already positively reviewed your product or service
Similarly, those who are already willing to provide positive reviews for free are also likely to do so for an incentive too. Search relevant review websites for your product or service and reach out to those who have left positive feedback. People are often inclined to only leave reviews if their experience has been negative; therefore, people actively leaving positive reviews could be worth their weight in gold.
Build a reputation
Patience is key when it comes to working with the top affiliates in your industry.  As previously mentioned, those at the top have the ability to carefully select their partners, so it's important to let them know why they should work with you. The answer comes down to building a reputation.
Demonstrating you are passionate about your product and your affiliate program is a key factor in finding affiliate marketing partners. When you start the process of building these relationships, the right people will be drawn to your enthusiasm and authenticity, and be interested in working with you long term. Affiliates prefer to work with advertisers who are committed to their partners and ensure their affiliate program works for all parties.
Building a reputation isn't a quick process, but it can be done over time. Be present with your existing audience and always try to provide something of value for them. This should always be your product or the service you provide, the content you create and engaging with users on the platforms you use. Develop your own following, and then convert them into customers. Let your company be known in your industry as one who goes above and beyond, and others will take notice.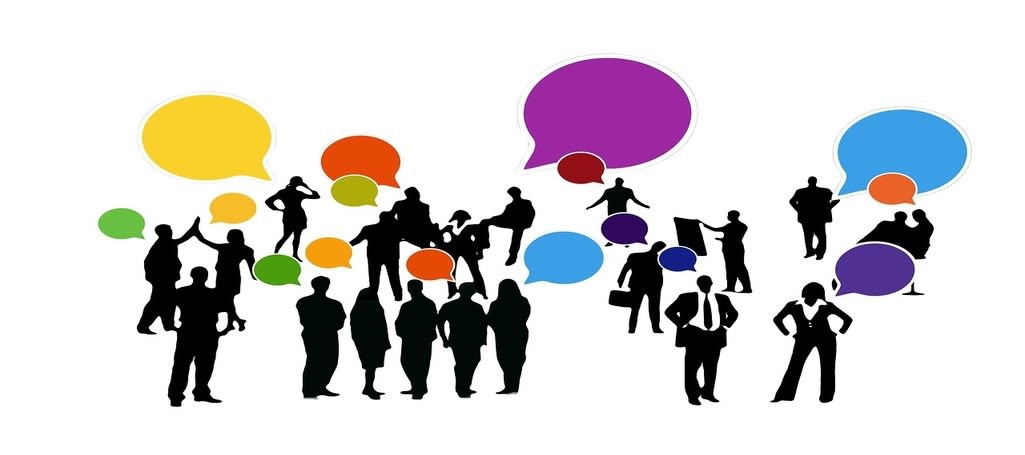 Hire an affiliate manager
Hiring someone for one specific job can be a big move to make for a business, but if you're wanting to make a big impact with affiliate marketing, this can be a hugely beneficial choice.
An affiliate manager can assess the ins and outs of your program and find areas to improve on and grow. They can spend their time seeking out and building relationships with appropriate potential affiliates and also assist those who have already joined to be as successful as possible.
Whether you choose to hire an affiliate manager or promote someone who is in-house already, this is all made far easier with an affiliate platform like Awin. We have so much data available tohelp you make well-informed decisions about your affiliate marketing strategy for higher potential performance.
'Traditional' marketing methods
Marketing has been around since the dawn of time and lots of older methods still work to this day. Print advertising, cold-calling, direct mail – they all have a place to play, depending on your market and your target audience. If you have the budget, consider sending a tailored package with sample products to potential publishers so they're able to try out your products and encouraging them to become affiliates on your program.
Create a process to vet affiliate applicants to ensure you are only accepting the best
Quality over quantity is sometimes the best approach. Do work behind the scenes to discover who you're dealing with. If affiliates are running their own website, make sure to evaluate them to ensure it matches who you are and what you are selling. You need to partner with reputable publishers, as this will reflect on your brand image.
You're always welcome to request information on an affiliate's promotional techniques. Do they have a big email database they market to, or a blog with a big audience? Or perhaps they have a big presence on social media or prefer to work with paid promotion. Not only will this give you a good idea of their activity and how successful they are, but you can also check their methods are in keeping with your brand.
Learn from network relationships. Awin's publisher management team will be able to provide advice while the compliance team will also vet potential publishers. A new affiliate publisher may not yet have a reputation to refer to; in this case go with your instincts, based on what information is available, as to whether they are a good fit or not for your brand. You can always test new relationships within the affiliate channel, and this can be a great method to uncover new emerging affiliate talent in the online space.
Invite online influencers and bloggers to review your product(s)
In all marketing campaigns, influencers are becoming more important. Although it takes time to build a relationship with potential affiliates, and get to the point where you can ask them to join your program, the high return on the work you have put in can be worth it.
There are so many varieties of social platforms and some will be more suited to your business than others. Having said this, it doesn't mean there isn't a user or influencer on those platforms who could promote your product appropriately for you. One of the most convenient parts of social media is the ability to reach people directly. Though some people and brands have social media managers, many check their accounts themselves and do so almost instantly. For example, anyone can tweet Brad Pitt and he may reply. That said, we probably wouldn't recommend trying to get him on your affiliate program.
Influencers aren't restricted to social media either. Bloggers who may not have a large following on social media can have an impactful influence through their website content. Lots will have comment sections on their website, which is a great place to begin opening up a conversation and building rapport. Bloggers are often looking for content to add to their websites too. If you have the time and resources, you could offer to write a guest blog on authoritative websites free of charge. This creates content for the blogger and for you to reshare on your own platforms. If the blog resonates with their audience, the chances are your product will too. This creates an opportunity for bloggers to become affiliates for your business.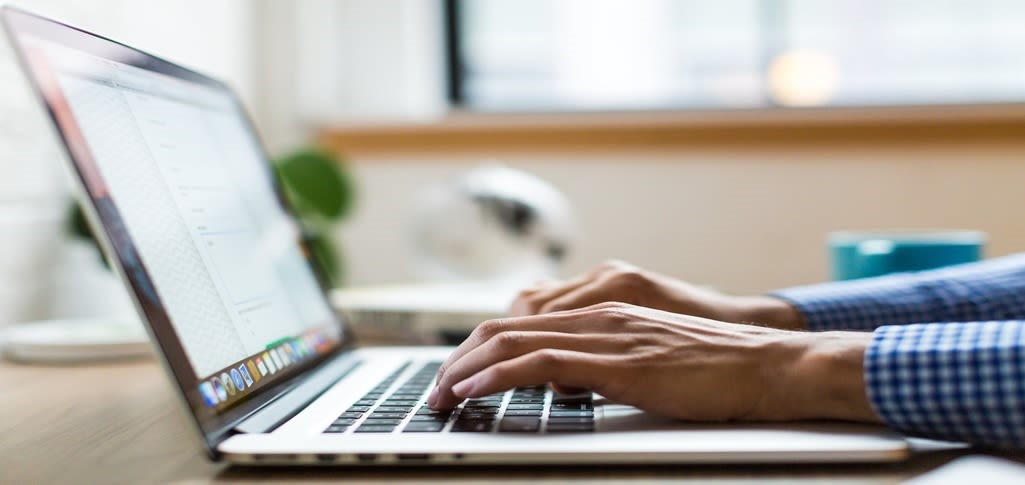 Offer a good commission structure
There are a variety of ways you can offer commission. Traditionally, this has been a commission on the final sale, but many advertisers are looking toward the influence an affiliate can have on the overall buying process. Though affiliates may not garner the final click, they can be rewarded for having a large influence on someone from their audience making the final purchase. At Awin we offer a large range of commission structures, including payment on influence, to suit both you and those you partner with.
Offer incentives to the best-performing affiliates
When working with smaller affiliates, long-tail publishers or on content programs, discovering who is motivated to work hard is crucial to finding profitable affiliates. One strategy you can employ is to offer some sort of awards program. This could be higher commissions freebies, a performance bonus or whatever best suits your product. You could introduce the best performer award, by announcing a winner each month to your team of affiliates. Gaining a public accolade can be just as motivating as monetary awards and creates a team environment among your affiliates. It's important to show generosity where you can and make sure your affiliates know you value their efforts.
Make the terms of your program clear and concise – build a page with this information
Commissions
As mentioned above, paying a fair commission to your affiliates is essential, but you also need to be as clear as possible about how these payments will be structured. Will you be paying on influence or simply commission per sale?
Cookies
Your publishers should be taking into account the latest updates on laws regarding cookies when they are posting content for you. Additionally, you should make clear the number of days you allow cookie tracking (the industry standard is 30 days). This will impact the recording of the consumer buying process and may alter which affiliate is awarded the commission. For example, Awin's grounbreaking, innovative tracking solution Bouncless Tracking is built with a privacy-by-design approach and sits as the foundation of all future Awin technology and advancements, sending a user directly to an advertiser's website without any redirects. You can learn more about Bounceless Tracking here.
Payment terms – timeframe
Be very clear about your payment timeframes. You need to allow a reasonable amount of time to ensure returned, refunded or cancelled purchases can be accounted for, and ensure there is no illegitimate activity happening with your affiliates. However, this timeframe should also be fair for hardworking publishers too, allowing them payment for their work.
Rules
You may want or need to set additional rules in place in regard to your brand and how you wish for your affiliates to advertise. Brand guidelines are important here but so is how and where they can post their affiliate links. Think about these possibilities and outline them and succinctly as possible. You may need to build on these over time as you build new relationships and learn from your partnerships.
Provide good quality marketing material for your affiliates to use
Make it as easy as possible for your affiliates. The more they struggle with the housekeeping aspects, the less likely they will be to keep pushing your product. You should aim to provide an advertiser profile that is easy to navigate and gives them all the information they could possibly need, including all the answers to their frequent questions.
Having said this, try to keep it succinct. Busy and successful publishers working across many advertisers don't have time to trawl through unnecessary information. If you have content they may need – such as imagery, logos, banners and other advertising useful materials – have it packaged and ready to send as soon as they sign up to your program. This could be in an automatic introductory email or welcome pack.
Offer a free gift of your product or a trial of your service to potential new affiliates
Everyone loves a freebie. It's perfectly acceptable for an affiliate to want to know more about a product or service before promoting it. If you are in a position to do so, sending them a free short-term trial or a gift is a great way to solidify a partnership. As will all Affiliate Marketing efforts, be sure your affiliates properly disclose this whenever applicable. You can learn more about FTC disclosure at our blog: https://www.awin.com/us/news-and-events/tips-and-tricks/ftc-compliance-101-and-resources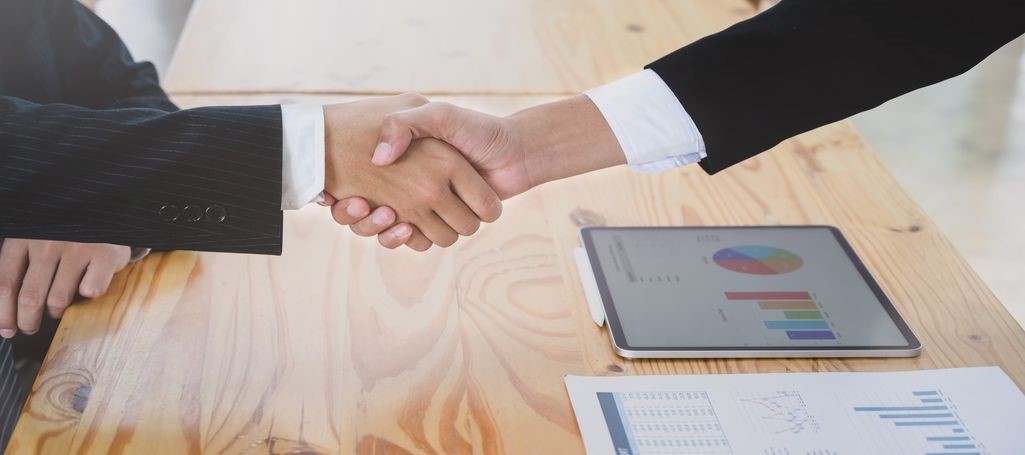 Become a regular visitor and contributor at affiliate events
Online is an effective method of connecting, but you should never forget the value of face-to-face meetings, where possible. Speak to everyone you meet about your products and let them know you are looking for affiliates. Networking events, conferences, meetings – all of these are potential recruiting platforms.
Attending affiliate events can also yield good results. At the very least, you will have an opportunity to learn more about running an affiliate program and gain knowledge on the wider affiliate industry. Take a look at for inspiration.
Competitor analysis 
Take a deep dive into your industry and figure out who is promoting your competitor's products or services. Sometimes there's no need to reinvent the wheel, without copying your competitors you can use this information to reverse engineer your own affiliate program. What can you offer profitable affiliates that is better than competitors? If you offer more incentive for these 'super affiliates' to promote you, they may be willing to build a better relationship with you. This is by no means a suggestion to poach these people outright, but merely highlighting to them the benefits of your program.
A final word
Running an affiliate program can make you lots of sales and expose you to a new range of audiences, but it's key to optimize your program and ensure you can work with affiliates that really compliment your brand. Now you know how to get leads and how to market your program, as well as how to vet potential partners. Having said this, we feel it's important to reiterate your product must convert (and convert well) to best set you up to recruit the most profitable affiliates.
Providing top affiliates compelling performance data using Awin's platform and comprehensive tracking options helps to create a deeper desire for them to work with you. Test how it converts across as many platforms as you can, including paid and organic traffic sources. This creates a deeper understanding of the market and can see a massive return on investment.
Finally, time is often your answer. As your affiliate program establishes itself and grows, you will be able to see who and what is working for you to promote your products. Going forward, invest your time in these, and they will invest in you.