Today's marketplace is a crowded environment for brands.
Whether you are an established brand, a small brand looking to grow, or a start-up, fighting for attention in saturated marketplaces can be challenging. Many businesses are searching for a new approach to differentiate their brand from the competition.
That miracle methodology may have arrived in the form of influencer marketing campaigns, a digital strategy involving influencers to improve your brand's visibility, awareness and effectively targeting your audience.
What is an influencer marketing campaign?
Influencer marketing's ability to drive sales more effectively than many traditional marketing approaches has seen it warmly embraced by both B2C and B2B marketers.
Marketers looking to increase their reach and brand loyalty are teaming with personalities who have attracted dedicated followings on their social media platforms and beyond. This can be as simple as gifting products and services or providing a voucher code to hand-picked influencers, as a way of capturing their audiences' interest and eventually influencing a sale.
While the popularity of influencer marketing continues to reach new heights, many brands remain unclear about the smartest way to collaborate with social media personalities to reflect the needs of their brand.
How do I create an influencer marketing campaign?
To create an influencer marketing campaign, you'll need to establish an influencer marketing strategy outlying your goals, KPIs and a defined timeline for the campaign.
Establish an influencer marketing strategy
As with any other form of marketing, succeeding requires you to be clear about what you are trying to achieve, with defined outcomes. There is no substitute for a sensible, cohesive strategy. Here is our quick guide on the ten most effective approaches to creating a successful influencer marketing campaign.
1. Be very clear about your campaign goals
Successful influencer marketing campaigns have three main things in common, which need to be in place at the beginning of the campaign:
A clearly identified target audience
Clearly defined budget parameters
Key Performance Indicators (KPIs) in place
2. Identify the right influencer and the right social media platforms
The influencer you select will be the public face of your brand on social media, so, before you commit to working with any influencer ask yourself, "Is this person the right face for my company?"
You will need to do thorough research across all their social media profiles. Verify that they have a good reputation online and in the media. Ensure they don't discuss issues conflicting with the intrinsic values of your products or services. Ensure they are polite, articulate and their posts are well researched and accurate.
Never base your decision solely on your potential influencer's number of followers. Micro or nano influencers with small, engaged followings can be every bit as effective as some of the more "mass" influencers. You also need to consider whether their followers have grown organically and haven't been 'bought'. ShareASale's Publisher Success team has the tools to decipher whether an influencer's following is genuine or not.
Similarly, not all influencers are created equal. Be sure you have the right influencer for your brand and your strategy. CEO World identified 16 different types of influencer which are:
The celebrity
The disruptor
The authority
The analyst
The connector
The insider
The opinion leader
The social butterfly
The brand advocate
The discoverer
The activist
The expert
The biased
The trendsetter
The journalist
The sharer
Each type plays a different role in delivering a social media strategy. Be sure to understand exactly where your influencer's personal style intersects with your brand strategy and personality.
Once you have a feel for what type of influencer best suits your needs, ensure the platforms your influencer has their strongest audience connection on aligns with your end outcomes.
Each social media platform performs differently in its approach to reaching specific audiences and demographics. If your strategy and brand lend itself to engaging visual images then Instagram may be your best platform, while videos may perform better on Facebook or Youtube. If you have a younger demographic the new phenomenon of TikTok might be beneficial; however, tracking on this app is limited. If your product or service is technical or information dense, podcasts could be more helpful for potential customers. If you are a B2B company, LinkedIn could be the right fit for your strategy. Choosing the most appropriate social media channel will allow you to fine-tune your prospect and customer targeting.
You may also wish to reflect on the type of engagement you are looking to achieve. Social media channels each offer different advantages and opportunities. Therefore, a successful Facebook campaign may not receive the same engagement on Instagram, and vice versa. For example, product placement as part of a 'Youtuber's' video may work best, as opposed to a standalone image.
ShareASale's Publisher Success team can offer a wealth of insight and in-depth information on the influencers we have on the network, and how best to work with those you have already identified you'd like to collaborate with. If your brand is considering influencer marketing, get in contact with our Publisher Success team who will be able to help you get started.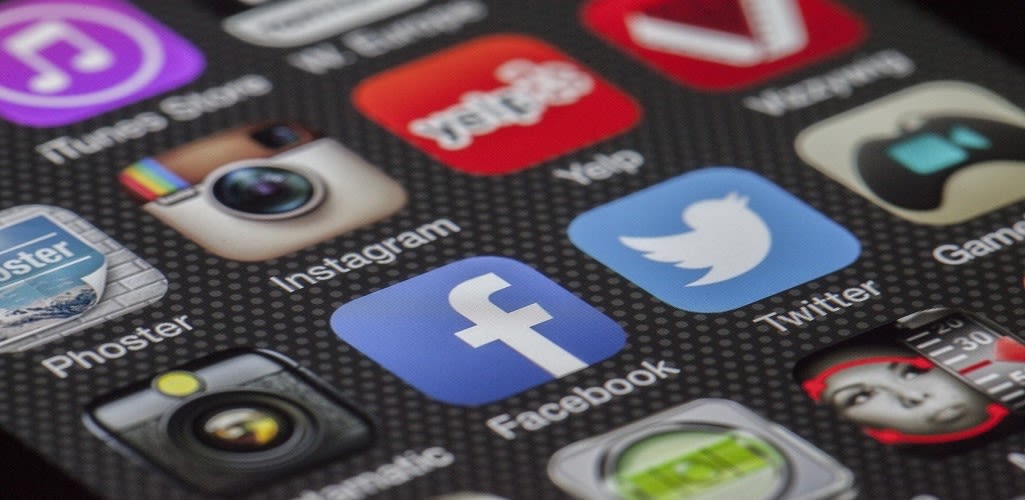 3. Hone in on engagement rates
Follower counts are not necessarily the most important statistic in the world of influencer marketing and are now seen as a 'vanity metric'. There are many examples of identical campaigns run on multiple Instagram influencer accounts where the accounts with fewer than 30,000 followers outperformed accounts with 5 million+ followers by a factor of nearly 300 percent, when looking at engagement.
Focus on engagement rates and the type of engagement a post has received, including likes, shares and importantly, the sentiment within the comments. For example, a large proportion of the audience following international models with millions of followers simply aren't interested in buying the products or services they promote. They are more interested in the celebrity rather than their endorsements.
4. Include micro and nano influencers in your strategy
The best influencer marketing campaigns of 2020 include both micro and nano influencers. They are a great way of expanding your campaign's reach across multiple influencer accounts without burning through your budget.
Not only is this an intelligent way to manage risk, but followers on smaller accounts prove to be more engaged, with deeper trust and are more open to buying what's being promoted through the micro-influencer's content.
5. The cost of influencer marketing
Influencers' prices can vary, and often depend on the status and reach of the influencer. Of course, there is always room to negotiate on price, but costs should always be viewed in terms of the potential return on investment. The results achieved by influencer marketing can be far-reaching, outstripping other forms of traditional marketing.
High-profile influencers may not consider a negotiation on price; however, many work on the premise of offering their own audience great products and services. If the influencer falls in love with your product, they may be happy to strike a mutually acceptable deal. This is where 'gifting' products or services can often be powerful, but should be used when it compliments the influencer's own brand. Over time, as you build a relationship with your influencers, you'll need to work on fair compensation for the work they do for your business.
Influencer marketing is invaluable in this age of social media. Overall, it is a much lower investment than other forms of marketing, with a much larger return on investment.
6. Allow your influencers to be creative
Authenticity is key to success. Influencers usually build their devoted following thanks to their personality, which has ultimately made them popular and drives their follower engagement. It's important for the success of your campaign that you allow them to exercise creative control when promoting your product or service.
What you think might work potentially won't resonate with their followers. Influencers continuously engage with their audience so they understand what they will respond to and what they won't. You want your influencer to channel their personality into your campaign for the content to seem authentic to their profile.
Brands that are brave enough to allow some aspect of control or input into the campaign's creative direction inevitably end up with a far more organic post and consequently a better end result for your brand.
7. Posts are not infomercials
Consumers don't like being constantly sold to, so content should offer genuine value. Influencer posts need to retain their authenticity while promoting the attributes of your brand, rather than trying to cram in all of the amazing benefits of your product or service. However, it is essential that influencers also make it extremely clear to their followers if the partnership has been paid, or sponsored, or items gifted, to ensure that users are given a transparent view on the nature of the post. The Advertising Standards Authority (ASA) published guidelines to this effect in 2018.
Provide your influencer with the essential information to answer questions surrounding your product, but try to limit the details they must post about. If you put restrictions that are too tight around them, it becomes clear to an audience they are being sold to.
When you partner with the right influencer and a social media platform sympathetic to your brand's personality, sometimes it's all about the organic ecosystem. An image of your influencer with or using your product in a natural setting could be all you need.
8. Create a publishing calendar
Every influencer campaign proves far more effective when it is coordinated across your mix of social media channels. You should align it with your other marketing initiatives and campaigns such as blog posts, events, product launches, media releases and lead magnets. A thought out calendar can also help you pivot the message should something unexpected occur, such as a global pandemic or a global civil rights movement.
Placing your influencer marketing campaign within your marketing strategy is an effective path to guiding your audience and potential leads through your sales cycle.
9. Review content prior to publishing
This is where you need to pull off a delicate balancing act. Giving your influencer creative freedom while still adhering to your brand guidelines can be challenging. Before the influencer can publish their post, you need to ensure their content is in harmony with your campaign's objectives. Empower your influencer creatively while retaining an editorial review process that covers all posts, images and videos prior to publication.
10. Track and measure everything
This is the uncreative, but worthwhile part of a successful influencer marketing strategy. One of the delights of social media driven marketing is the deluge of data and diagnostics it comes with, particularly when utilizing a platform like ShareASale.
At the start of your campaign, you defined what success would look like through KPIs. Sadly, the number of likes or comments an individual post receives is not a true reflection of a successful campaign.
Dive into the depths of Google Analytics and analyze your referral traffic to see if you notice a spike from the social networks your influencer is posting on. Did you see a surge in leads? Did your own social profiles see an increase in followers and their engagement levels? Are your sales numbers soaring? These are all questions you need to be in a position to answer.
Working with influencers through the ShareASale network also allows a further layer of visibility and tracking which can better showcase the performance of any campaign. Using standard tracking links for your program, coupon attribution or click references, as agreed with the influencer, can give you real-time reporting on a granular level as to how your campaign is performing.  Clicks, transactions and assisted conversions will be visible within the ShareASale interface, showing the direct results of traffic and interactions with an influencer's postings.
For example, use of 'Swipe Up' links on Instagram Stories is a powerful tool in influencing sales. These can be tracked via an affiliate network, such as ShareASale, to ensure the influencer is rewarded appropriately for any sales driven from the products they have linked.
In Summary
Influencer marketing has proven to be extremely successful in driving brand awareness. Executed creatively, this can prompt their audience to check out your brand's social media and visit your website, with the intent to make a purchase.
Use influencers' strategically to complement your existing marketing initiatives. By following our ten tips outlined above, your brand will be able to nurture a deeper, more organic relationship with your target audience. This will help you elevate your brand's reach and visibility, enhance your brand awareness and forge more natural and effective two-way communications between your brand and your target audience.