Awin and ShareASale are pleased to share the winners for the second-annual ThinkTank Network Awards.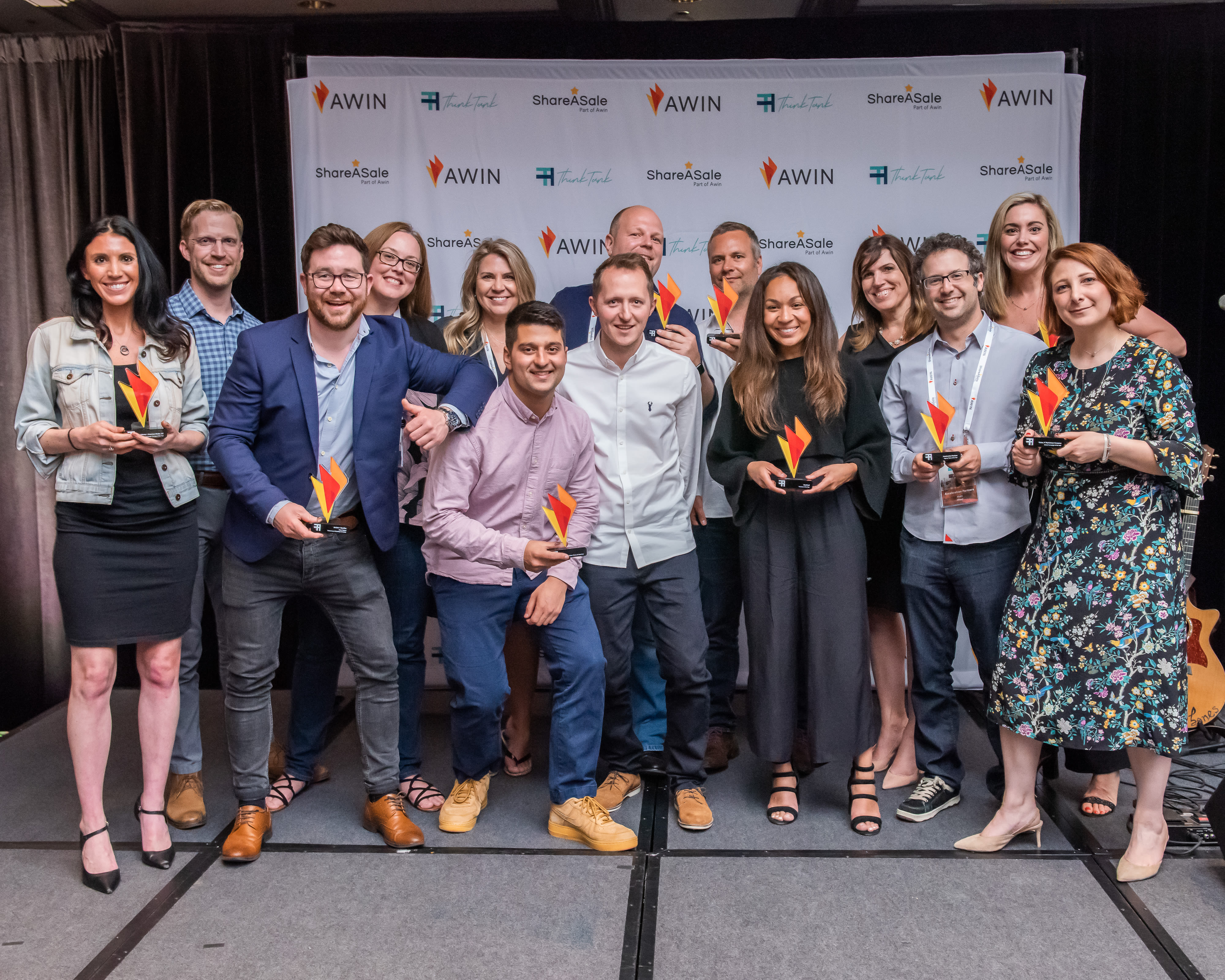 Below you will find our represented categories and a complete list of nominees and winners, including a brief explanation of why each winner was chosen. All current clients with an active program on either Awin or ShareASale were eligible to receive a nomination and subsequent win. Winners were selected internally after thorough review of program performance on one or both networks.
Advertiser of the Year
Winner: Jane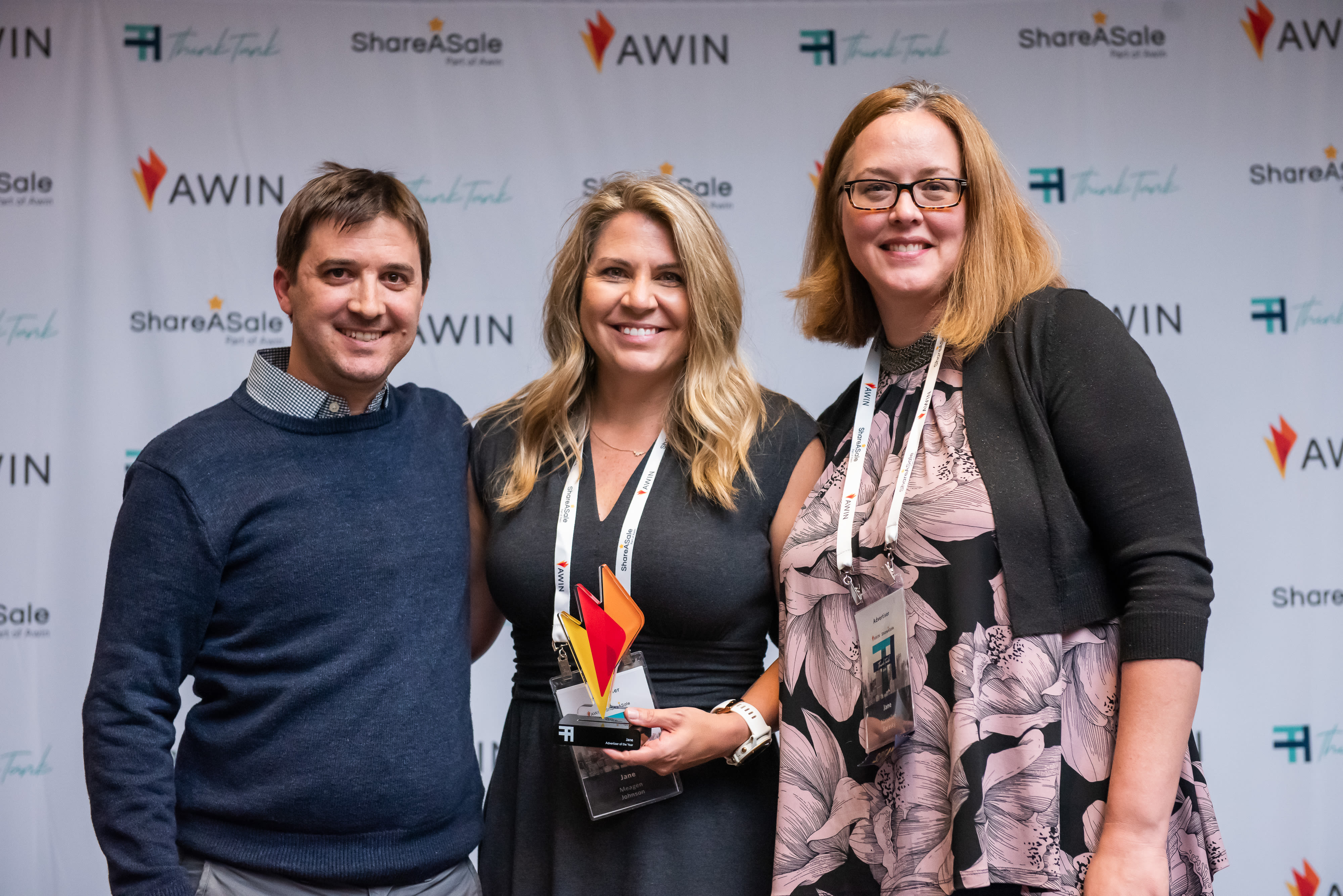 Jane is well-deserving of this year's Advertiser of the Year award, as they are a great example of an affiliate program whose brand team takes an active, strategic hand in program management to achieve/surpass their KPIs, specifically with influencer recruitment and optimization in their channel. Jane is very involved with recruitment of content publishers, taking this beyond what resources are available on network and attending many niche content partner and blogger events.
Furthermore, Jane is a wonderful example of expertly maximizing ShareASale tools and technology to best support their individual program needs and goals for strong ROI, including Express Signup, Commission Rules, Conversion Lines, Email Drip Campaigns and more.
Publisher of the Year
Winner: BuzzFeed
BuzzFeed has displayed exceptionally strong growth across Awin and ShareASale in the affiliate channel in 2019. The BuzzFeed team is heavily involved in the affiliate space and in their affiliate program, closely aligning with our internal publisher and advertiser teams. Because of this alignment and active hand in their affiliate channel, BuzzFeed has seen tremendous results.
Additionally, BuzzFeed has launched or maintained very strategic partnerships with brands, including Etsy, PrettyLittleThing, AllSaints, Ritual and Care/of –  only some of the 80+ advertisers in total across our networks BuzzFeed is currently active with. BuzzFeed activates new advertisers each quarter and is always looking for ways to optimize their existing partnerships.
Agency Team of the Year
Winner: Acceleration Partners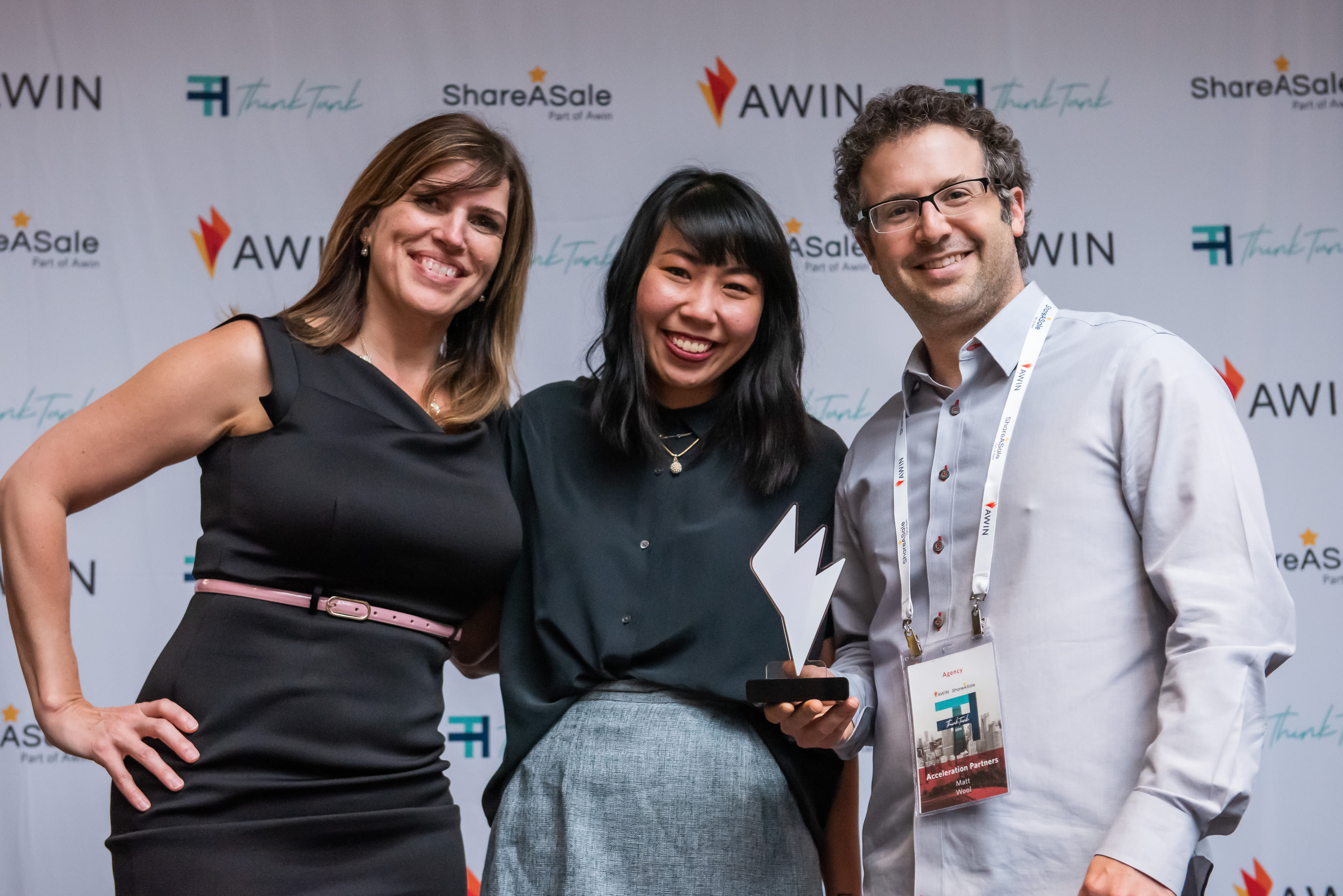 Across Awin and ShareASale, Acceleration Partners has shown a lot of growth in new launches and acquired accounts over 2019. This is due to the team's robust, expansive knowledge of the industry and digital marketing landscape, as well as a continued focus on the recruitment and prioritization of content partners and ensuring Acceleration Partners does its due diligence to confirm publishers are the right fit for their clients.
Acceleration Partners continues to leverage our network collective of tools and technology to create strategies tailored to the needs of their clients, and are always striving to be innovative in their approach and stay on top of new trends. No program is ever built out the same.
Blogger of the Year
Winner: Urban Tastebud
Urban Tastebud is an impressive example of how, as a blogger, to successfully find your niche. With content inclusive to vegan and gluten-free diets and a focus on informing the reader, Urban Tastebud takes these opportunities to present audience-targeted food subscription boxes, and related products and content. They've found great success and maintained consistent conversions in their work with subscription box partners.
Most Original Performance Marketing Campaign
Winner: decluttr + RevLifter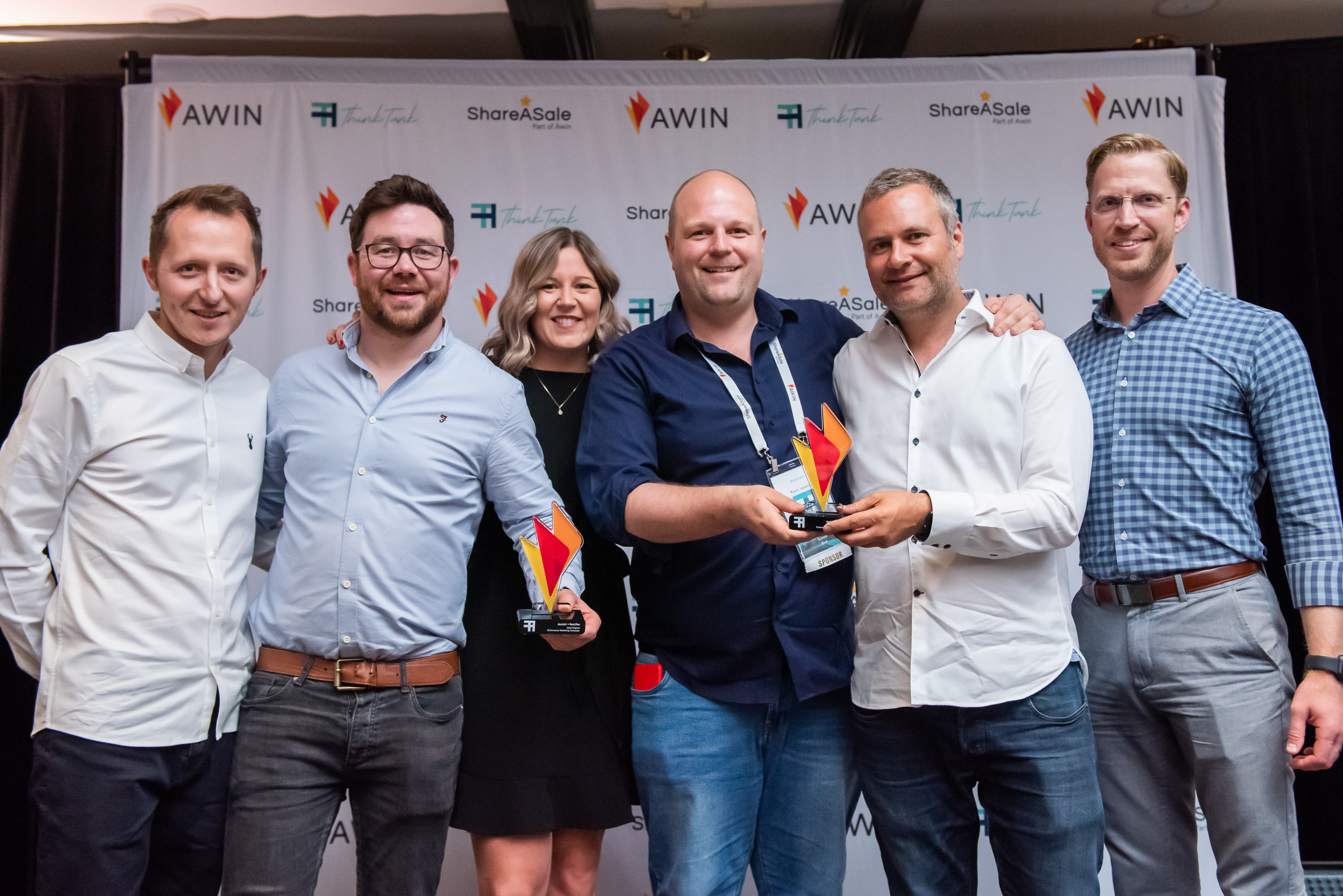 Following a meeting at last year's ThinkTank, decluttr and RevLifter launched a dynamic coupon code-focused partnership in which RevLifter built a custom deals page for decluttr's website that displays coupon codes unique to the shopper based on their previous interactions with the brand. This was done to support decluttr's goals for new customer acquisition, emphasizing trade-in vs. in-store deals, and retargeting previous customers.
In just the first few months live, campaign performance was very strong with RevLifter delivering a 40% better conversion than from other coupon sites joined to the program. Additionally, RevLifter delivered an AOV of approximately 50% over the program average. These results have consistently secured RevLifter a spot in decluttr's top 10 publishers, with a firm standing in their top three from month 2 on of the partnership.
Campaign Strategy of the Year
Winner: allbirds + American Media, LLC
As our Campaign Strategy of the Year winners, Allbirds and US Magazine, an American Media LLC publication, expertly partnered to celebrate Earth Day and promote Allbirds product. As part of the campaign, Allbirds released a brand new, limited edition sneaker every single day leading up to the holiday – five sneakers in total, all of which were "celebrity approved." From that, US Magazine produced an extensive, custom write up that showcased all five sneakers and approvals from Sarah Jessica Parker and Mila Kunis.
As a result of this campaign, Allbirds and American Media were able to take their new partnership to the next level and create more unique content, including launching another successful content campaign surrounding Allbirds Tree Breezers flat following the Earth Day piece.
Global Campaign of the Year
Winner: Viator, A TripAdvisor Company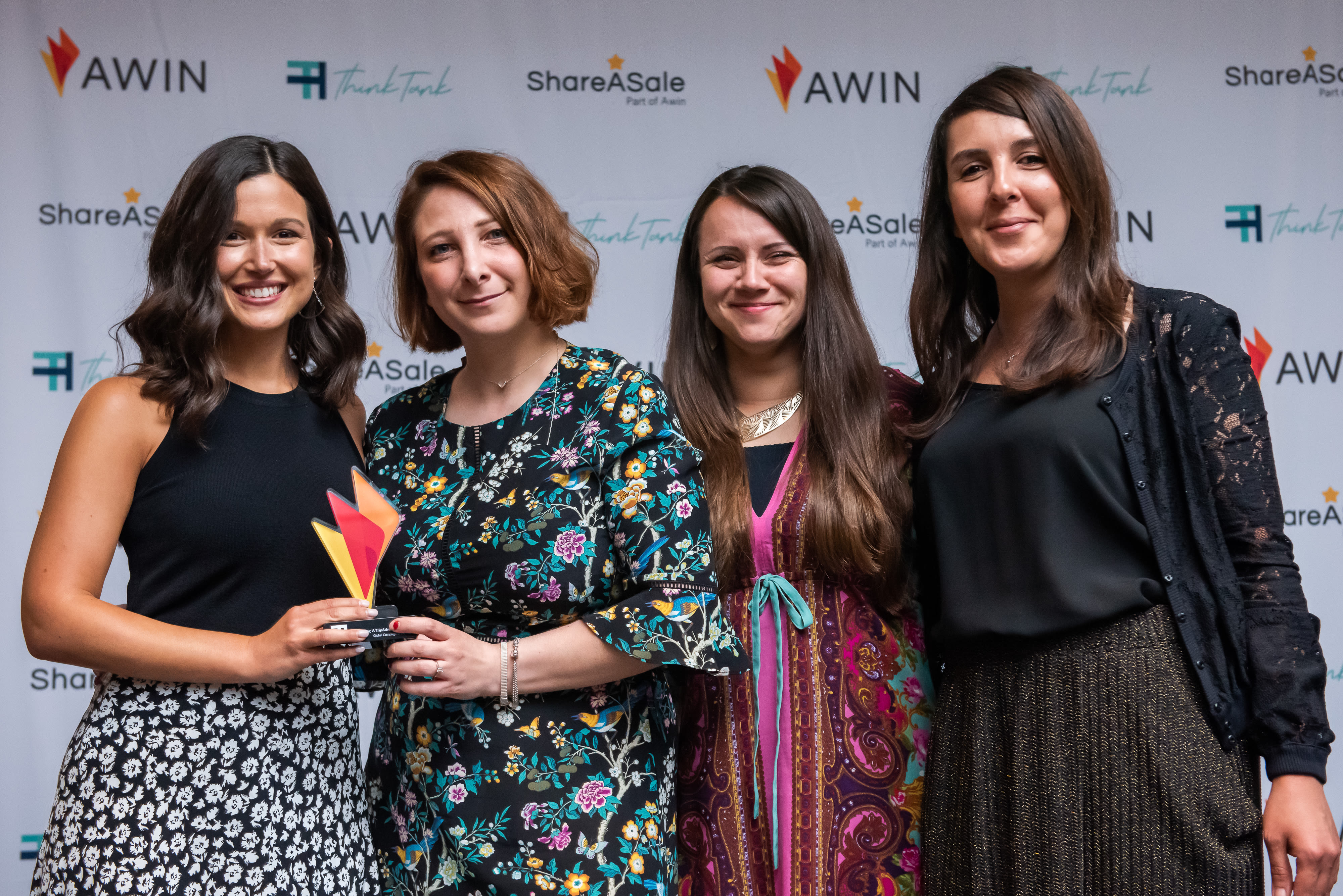 Viator's global success with Awin began in 2016 with the launch of their UK program. Since then, they have launched in 13 different regions across the network, creating an impressive global presence in the affiliate world. Through building and maintaining strong partner relationships and optimizing each opportunity to the fullest, the Viator portfolio saw a 138% increase in sales and 133% increase in revenue YoY for Q1 2019, along with the number of sale active partners increasing 49%.
Viator's key part to successfully running 13 different regions is having strong, unified processes in place regarding recruitment, reporting, and strategy across all regions to be as productive and aligned as possible. Viator is very proactive and flexible with partners and always willing to inform publishers about the brand by sharing top destinations, market trends and insights in order to optimize to the fullest and establish goals around each partnership. They see the value in all opportunities and partner types and show their appreciation to partners through assist campaigns, regular publisher incentives, and bonus schemes.
Industry Disruptor
Winner: Global Savings Group
Global Savings Group is a PubTech platform for commerce content, operating 100+ digital assets with the world's leading publishers to help them monetize by delivering products, recommendations, deals and discounts to millions of consumers. Global Savings Group continues to grow in their performance and brand partnerships, as well as develop new relationships with top mass media companies.
Global Savings Group has positively impacted how advertisers can successfully work with mass media by reinforcing itswhite-label solutions while maintaining a massive 84% YoY growth in commissions and a solid number of advertiser partnerships. In the US, Global Savings Group works closely with mass media publishers, combining the mass media partners' reach with an advertiser's high-intent consumers at scale to help publishers unlock the real value of their audiences and assets – ultimately accounting for up to 20% of the publisher partners' digital revenue.
Attendee's Choice
For the first time, attendees were able to nominate and vote for their favorite publisher and advertiser at ThinkTank, with the winners being revealed live during the Network Awards ceremony. This year, the esteemed honors went to Revlifter for 'Advertiser Choice of Publisher' and HP for 'Publisher Choice of Advertiser.'
Advertiser Choice of Publisher: RevLifter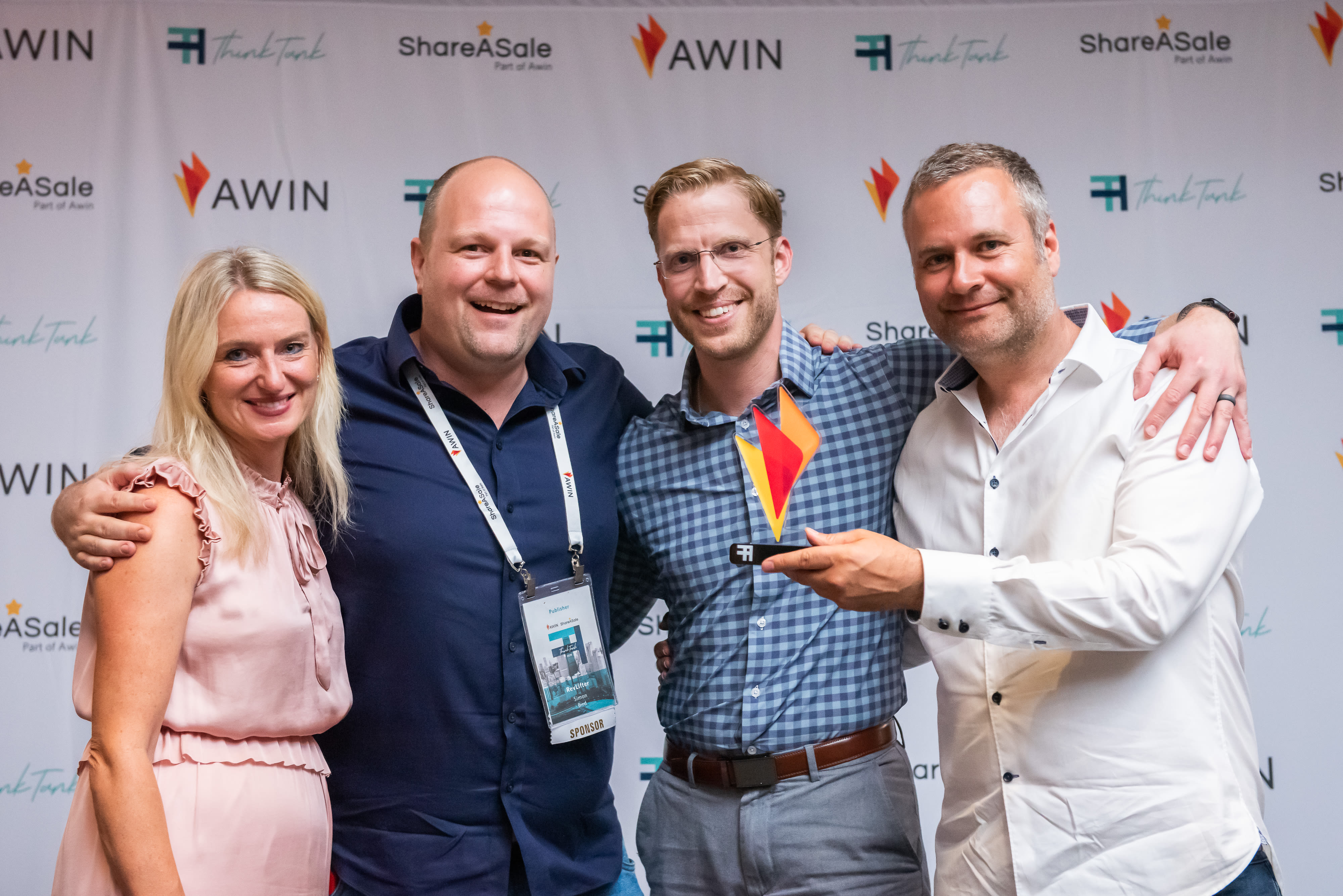 Publisher Choice of Advertiser: HP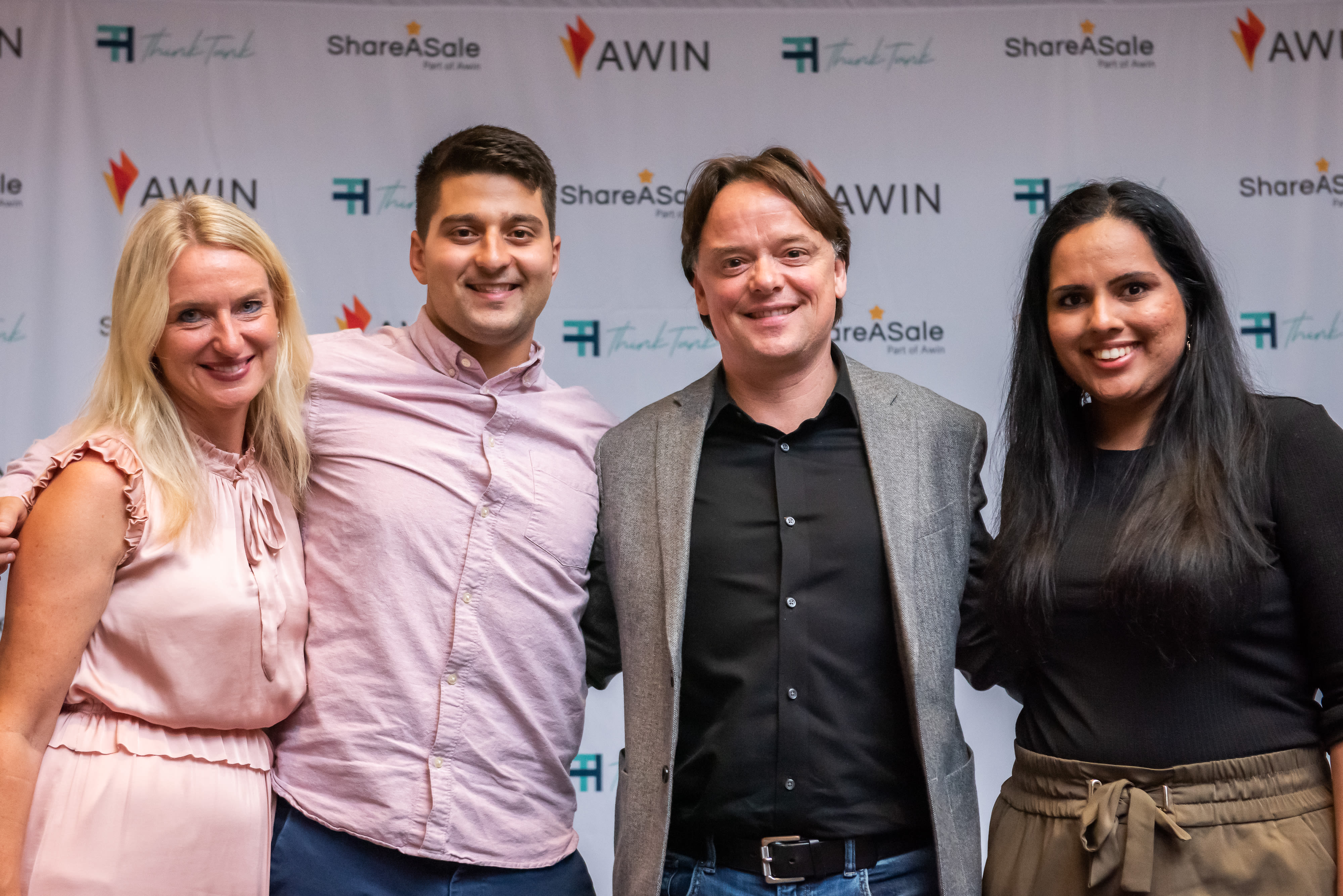 Congratulations to all of the winners and nominees! Stay tuned for our complete ThinkTank recap next week.
 To see all photos from the ThinkTank Network Awards, please click here.